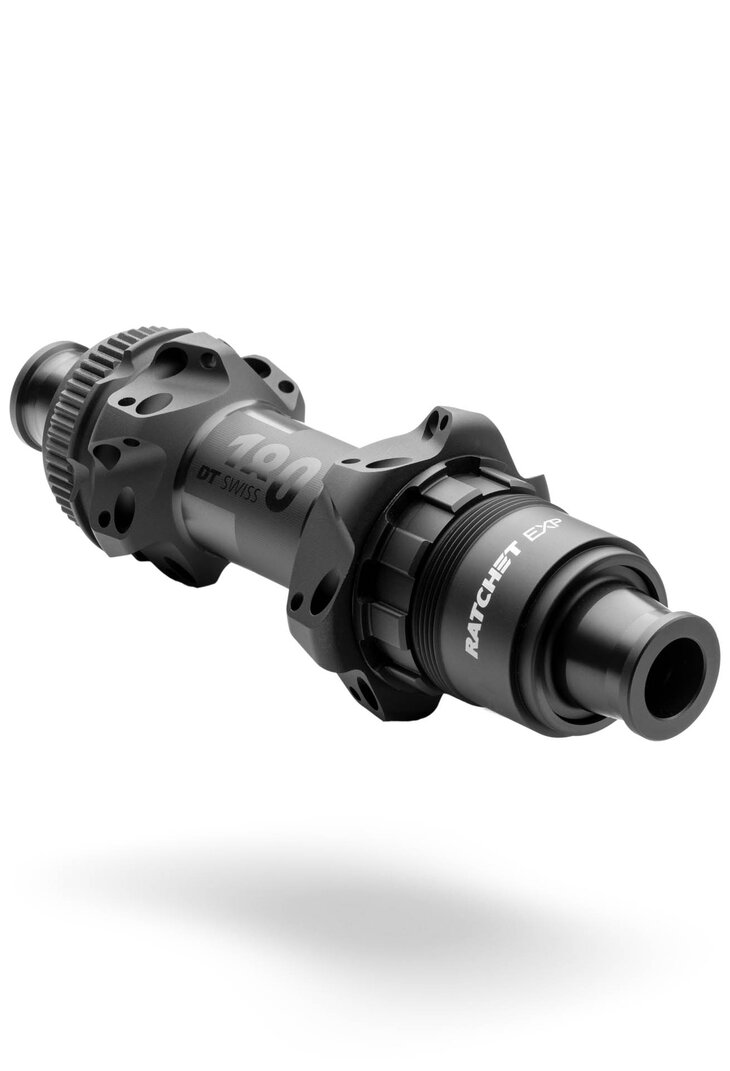 The crowning glory among the hubs - Ratchet EXP paired with ceramic bearings.
Lighter, stiffer, more precise and easier to maintain - the strengths of the 180 hub are further enhanced with the new RATCHET EXP technology. The ultra-reliable freehub system transfers the highest pedaling loads resulting in direct power transmission. Smooth-running SINC Ceramic bearings bring the decisive advantage with their extremely low rolling resistance. DT Swiss 180 hubs - the ultimate in lightweight, stiffness and durability.
Material

Aluminum

Freehub system

Ratchet EXP 36
Model finder
Just a few clicks to find your model. Please use the filter below.
There are 15 models of this product.
Manuals, spareparts & conversion.
According to your selection 180 Straightpull we found 15 models. Select the model for which you need product support.