Performance meets Freedom: Engineered with Gran Fondos in mind, this wheelset provides you with a superior riding experience on your long days out.
MSRP per set US$

from $ 3025

Weight per set

from 1513 g
Whatever road you choose the ERC 1100 DICUT 47 delivers the best performance. The benchmark AERO+ concept developed with our partner SWISS SIDE generates maximum speed and unparalleled handling characteristics. The guts of this outstanding wheel are its innovative components, such as the super smooth rolling SINC Ceramic bearings. These wheels leave you with no excuses and give you even more reasons to get out and ride – wherever the road may take you.
Hub type

240 with Ratchet System 36 SL

Rim

Carbon, Clincher

Rim height

47 mm

Spokes

DT aerolite® t-head 2/3
Model finder
Just a few clicks to find your model. Please use the filter below.
We have found 1 matching wheel-set.
General
max. system weight

ASTM classification
Rim
Material

Rim type

Rim diameter

Rim height

Decal type

Inner width

Outer width

Cross-section
Hub
Hub type

Axle system

Built-in dimension

Brake interface

Freehub body

Freehub system
Spokes & Nipples
Spokes

Spoke pattern

Nipples
Inclusive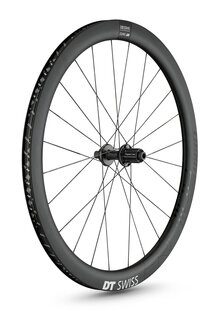 REAR WHEEL
ERC 1100 DICUT db 47 12/142 mm Shimano
WERC110NIDJCA04408
General
Rim
Carbon

29" / 700C

47 mm

Waterslide

19 mm

27 mm
Hub
Spokes & Nipples
DT aerolite® t-head 2/3

Two-cross (1:1)

DT Pro Lock hidden aluminum
Inclusive
Tubeless tape 21 mm
IS 6-bolt adapter Road
SRAM XDR Road freehub body kit
5 mm endcap Kit
tubeless valve and refill kit
valve guard
wheel bag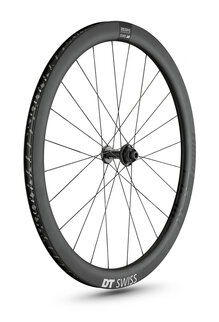 FRONT WHEEL
ERC 1100 DICUT db 47 12/100 mm
WERC110AIDXCA04406
Carbon

29" / 700C

47 mm

Waterslide

19 mm

27 mm
DT aerolite® t-head 2/3

Two-cross (1:1)

DT Pro Lock hidden aluminum
Tubeless tape 21 mm
IS 6-bolt adapter Road
5 mm endcap Kit
valve guard
wheel bag
Find manuals, how-to videos and helpful online forms here.
According to your selection ERC 1100 DICUT® we found 2 models. Select the model for which you need product support.
Justin williams
Legions of LA
"After a few rides on the DT Swiss ERC 1100 DICUT 47 wheel set, I realized it was going to be a good year. The wheels have a spring to them that allows you to accelerate out of corners fast. That's my favorite characteristic from wheels because it allows you to use that extra effort when it matters. On top on all of that, the build quality is unbelievable. You feel it in everything from how smooth the hubs spin to how firm the carbon feels."
"The ERC 1100 DICUT 47 is probably the hottest bike on the road! I've been riding the wheelset on my Canyon Endurance and Ultimate Bikes since 2018 and I couldn't be any happier with it. No matter if road races, long training trips, tours or at home on the indoor trainer: the ERC 1100 DICUT is not only super stiff and goes straight forward, but also gives me the decisive tick of comfort that I want. In addition, we always have the worst headwind, crosswind, tailwind, all-wind in Hamburg: The ERC 1100 DICUT 47 works always great in the wind". Love it!"
Richard Murray
Elite Triathlete RSA
"Wider is faster and smoother ;-)
A wider road wheel set from DT Swiss with an outer width 27 mm and inner 19 mm and a shy over 1500 grams.
The wheels have great control in the corners and on gravel roads and bumpy surfaces they really come alive.
This wheel set would be perfect for climbing as well as in a breakaway as they are very aerodynamic. The 47 mm deep wheel with SINC ceramic bearings has good strength and I enjoy them for training or flatter / tight courses."