Tough enduro carbon rim paired with a durable 240 hub - a package for going fast.
MSRP per set US$

from $ 2170

Weight per set

from 1609 g
The EXC 1501 SPLINE ONE combine everything a modern enduro rider wants in one wheelset. The 30 mm wide carbon rims give you the precision to stay on track even on the trickiest lines while a 240 hub with the latest RATCHET EXP freehub system puts your power down to the ground. Both components are held together by performance weight optimized competition race straightpull spokes.
Hub type

240 with Ratchet EXP 36

Rim

Carbon, Hookless tubeless TSS

Inner width

30 mm

Spokes

DT competition® race straightp
Model finder
Just a few clicks to find your model. Please use the filter below.
There are 8 models of this product.
Manuals, spareparts & conversion.
According to your selection EXC 1501 SPLINE® ONE we found 8 models. Select the model for which you need product support.
"The perfect wheel for my mountain adventures. The carbon rim and the new Ratchet EXP freehub system allow me to have real inertia when pedaling. This quality, in addition to their lightness are not negligible points when I have to carry the bike or pedal for several hours. Its solidity and its durability are important for me, they make me confident especially on long trips. A comfortable wheel with good dynamics and precision that makes it so much fun to ride! It would be difficult for me to part with it nowadays."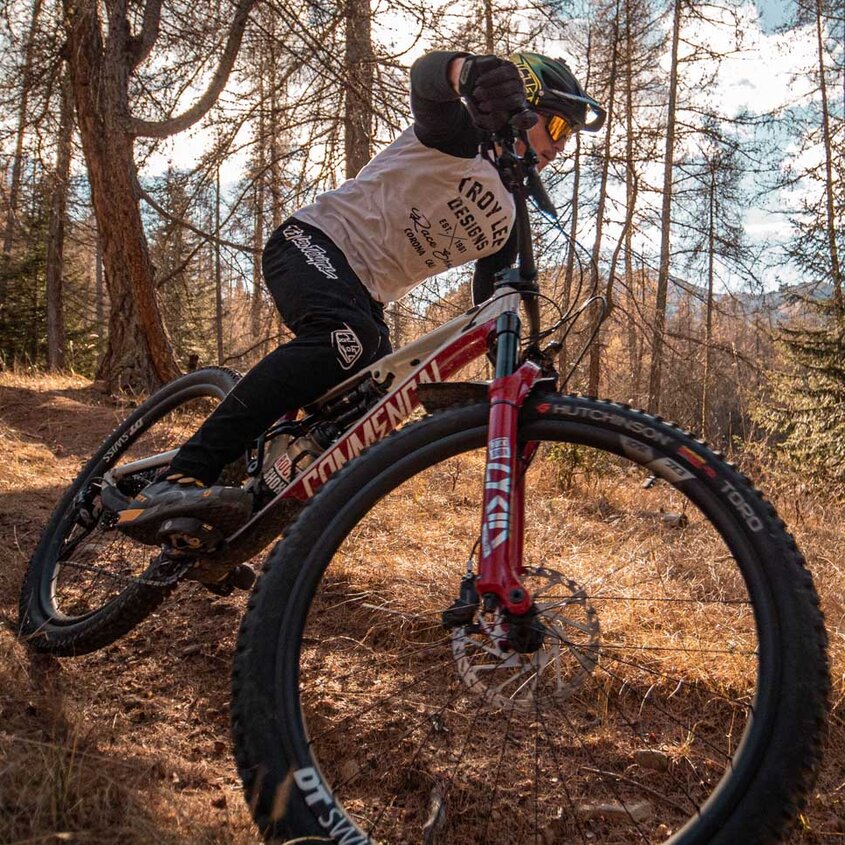 "I've been riding DT Swiss for many years, I'm used to the excellent aluminum wheels of the brand. When DT proposed to me to ride the brand new EXC 1501 SPLINE ONE carbon wheels, I didn't hesitate one second. I wanted to form my own opinion on this material and frankly, I can say that I was not disappointed. My bike has radically changed its behavior: more precise, more responsive, more playful... And over time, they have not moved. It's a product with solid performance that will delight demanding users!"