Turn off your tracking app and just start pedaling. Leave your everyday routine behind with a wheelset that provides an exciting blend of speed and comfort. Wheel now also available in version with Campagnolo N3W freehub body.
MSRP per set US$

from $ 758

Weight per set

from 1727 g

Brake interface

Disc Brake
Are you already planning your next bike-packing trip? The GR 1600 SPLINE 25 is made for gravel adventures and all those unique experiences to be found far from the tarmac and the rest of the road cycling community. A super-durable aluminum wheelset made of reliable components that supports you for endless miles of trouble-free riding pleasure. Ready to explore the world? The GR 1600 SPLINE 25 definitely is!
Hub type

350 with Ratchet System 18

Rim

Aluminum, Hooked / Crotchet tubeless TC

Rim height

25 mm

Spokes

DT aero comp® wide straightp
Model finder
Just a few clicks to find your model. Please use the filter below.
There are 5 models of this product.

Manuals, how-to videos, spareparts & conversion.
According to your selection GR 1600 SPLINE® we found 5 models. Select the model for which you need product support.
"The ride on the GR 1600 SPLINE 25 wheels feels very steady and smooth. I have these wheels on a gravel bike which I use for bikepacking and long gravel rides. I was surprised that I can ride at such a high pace with the wheels. They are reliable and robust. So I don't have to worry about damaging my material or myself."
Photo credit: Yunus Hutterer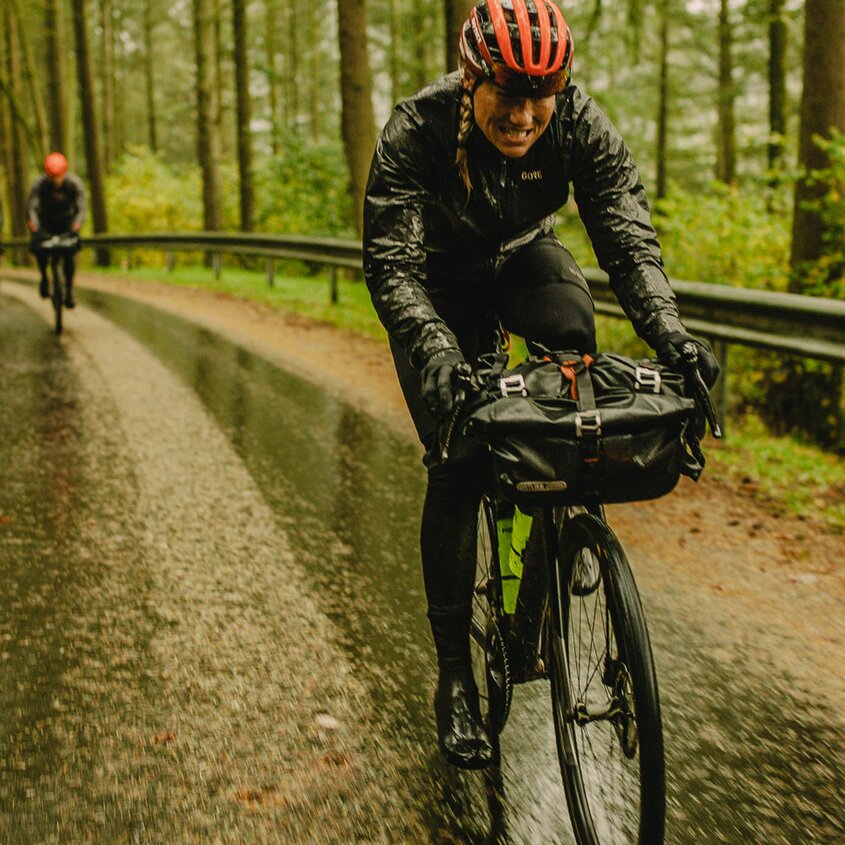 STefan Schott
8bar team, 8bar bikes gründer
"The GR 1600 SPLINE 25 are the perfect everyday gravel wheels. No matter if it's a house round or a bikepacking tour of several days, the GR 1600 has never let me down. They are robust and also perfectly suited for tubeless tires. If I'm on the road for a longer time and still want to do something, I can put my own hands on them with the outside nipples."
Fotocredit: Stefan Haehnel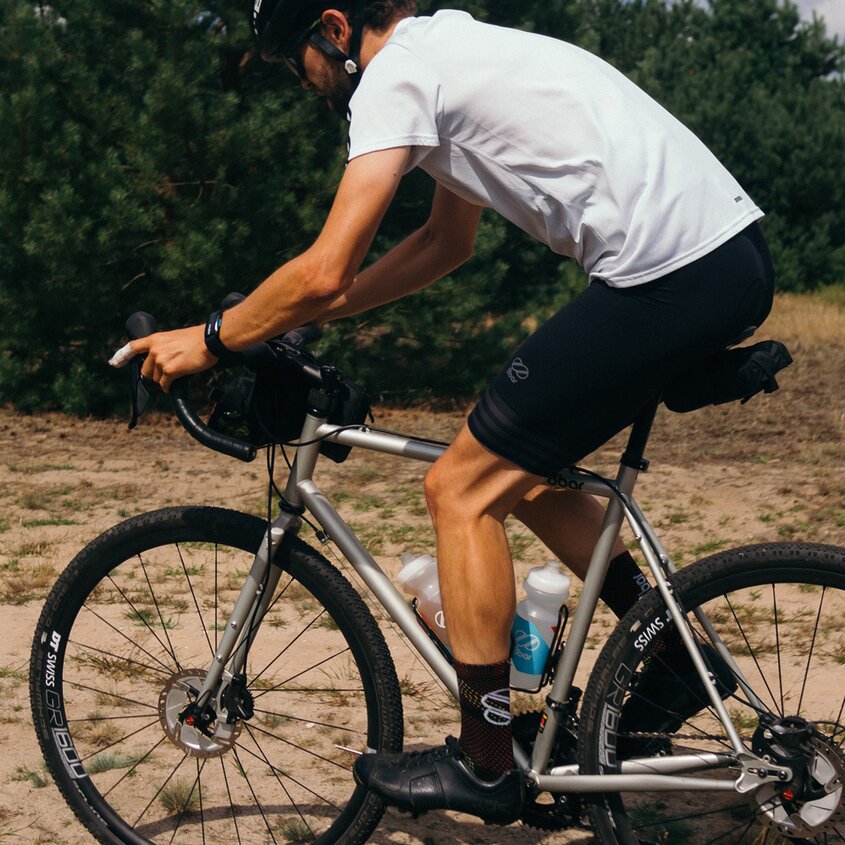 by Mat Brett

"Buy if: You're looking for tough wheels for gravel riding, including well-proven hubs."
by Warren Rossiter

"The GR 1600 is a beautifully balanced wheel that's been put together to a very high standard."
by Greg Kopecky

"Out on the road and trail, the GR 1600s did their job quickly, quietly, and efficiently – with nary a complaint. Reviews can be difficult when nothing remarkably good or bad happens, and the product just does its job. The wheels were sufficiently stiff (but not too stiff), stayed true, and ultimately let me forget about them. […] DT's gravel line is simple and clean, and I think we'll see more manufacturers follow suit."
Cycling news

"Affordable, enjoyable and utterly dependable for all sorts of riding. [...] In terms of ride feel they hit a sweet spot between harsh and soft, tough enough to cope with low-pressure bumping, and a pleasure to ride on even the most punishing terrain."